Med Sync
When it comes to your health, we understand that one size never fits all. Each person has unique needs and special circumstances, which is why Generic Pharmacy offers comprehensive compounding services. Our team of experienced pharmacists can customize medication specifically to meet your individual needs.
Whether you're looking for a specialized dosage form, or require a medication that's not commercially available in the market, our custom compounded medications are tailored to your unique requirements. We offer a range of services, including flavoring medications, compounding medications for pets, and creating transdermal creams for those with difficulty swallowing pills. Learn more about our compounding services and get in touch with us today!
What is Medication Synchronization
Medication synchronization (Med-Sync) is when the pharmacist coordinates the refill of your medications so you can pick them up on a single day each month. Many people miss doses of their regular medications due to many different factors but, med sync can help keep you on schedule.
Med Sync provides the following:​
-Eliminates the need to call in multiple prescription refills
-Allows you the convenience of fewer trips to the pharmacy
-Provides an opportunity to review your medications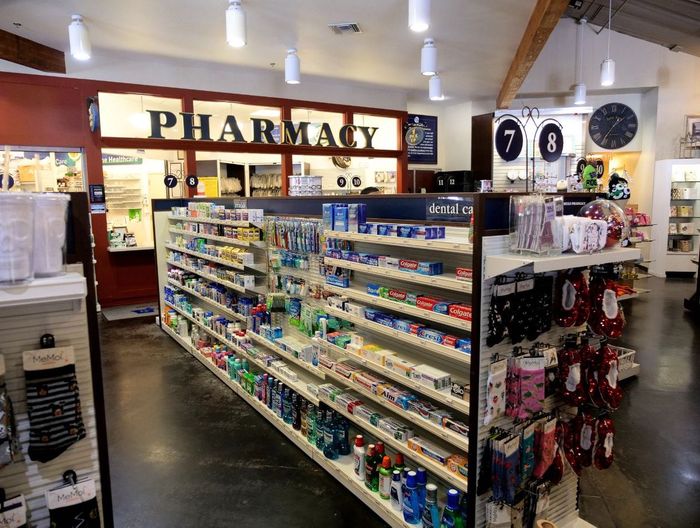 Benefits of Med-Sync
Medication synchronization has multiple benefits that make the pharmacy experience easier for patients and their family members or caregivers. These benefits have a strong impact on helping people take their medication as prescribed, which contributes to their better health.
Taking your medication as directed by your health care professional is known as medication adherence. Many people are non-adherent to their medications, meaning they might either skip a dose, stop taking their medication, or never fill their prescription. This ongoing problem in America has contributed to billions of dollars in healthcare spending, chronic disease complications, and even deaths. If you or someone you know take medications on an ongoing basis and are having trouble sticking to your medication regimen, our med sync program can help. By enrolling, our pharmacists will:
Review All Your Medications

Make Any Necessary Changes

Proactive Refill your Prescriptions
The Results, and how it works
Peace of Mind: Your likelihood of missing doses because you forgot to refill your prescription decreases dramatically. Your pharmacy is responsible for proactively coordinating when your prescription needs to be refilled.
Convenience: You will pick up all of your medications in one trip to the pharmacy per month. This will eliminate the need for you to make time in your busy schedule for multiple refill calls and visits to the pharmacy.
Improved medication management: You will develop a closer relationship with your pharmacist during your monthly pick-up, leading to a better understanding of how your medication therapy works and how you can avoid side effects.
How It Works
1. Talk to our pharmacy staff about enrolling in med sync to get started.
2. Once enrolled, pharmacy staff will review your ongoing monthly medications and develop a plan to synchronize them so they can be picked up on a convenient, single visit each month.
3. Pharmacy staff may call you to confirm your pick up date about a week prior and identify any necessary changes that should take place before your prescriptions are filled.
4. After reviewing any changes to your medications, the pharmacy staff will prepare each prescription and create one package for easy pick up on your scheduled date.
5. On your scheduled day, you pick up all of your prescriptions at the pharmacy and you can ask the pharmacist any additional questions that you may have about your medication.
6. The process repeats itself each month... simple and convenient.
Regardless of the treatment needed, your compounding pharmacist in Coast Hills can prepare customized medications to suit your body type and symptoms and get you feeling better in no time. Please let us know if you have any questions, we would be happy to help. Reach out to our team at Coast Hills Pharmacy to get started today!